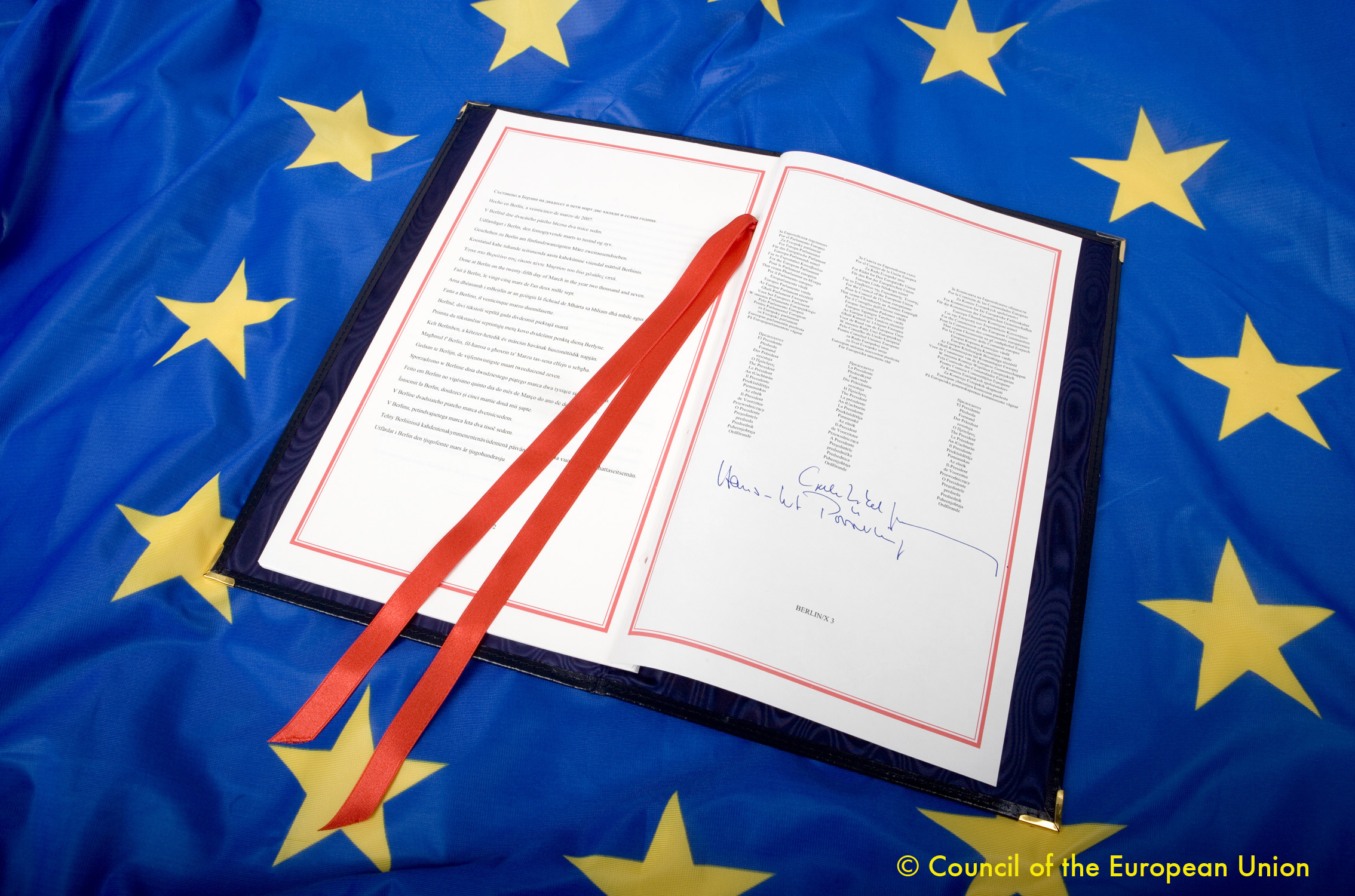 Ik begin me steeds meer te ergeren aan die petitie over de Naam van God in de Europese Grondwet. Natuurlijk vind ik het heel belangrijk dat Gods Naam in de Europese Grondwet komt maar dat is naar mijns inziens niet de meest fundamentele vraag. De echte vraag is of er wel een Grondwet moet komen, en zo ja of er dan zo nodig bevoegdheden overgedragen aan Brussel moeten worden of dat het Nederlandse vetorecht in de Europese Raad afgestaan moet worden. De discussie over de Naam van God in de Europese Grondwet brengt ons op een dwaalspoor. Het gaat erom of de inhoud van die Grondwet wenselijk is en ik denk dus van niet.
Ik heb de petitie wel getekend maar ik ben bang dat de discussie de verkeerde kant op gaat. Voor je het weet heb je een Grondwet waarin Gods Naam wel wordt genoemd maar waardoor de soevereiniteit van Nederland onherroepelijk wordt aantast!
Ik krijg het idee dat het er voor de organisatoren van die petite alleen maarom gaat of de Naam van God in de Grondwet staat en dat ze verder niet naar de inhoud kijken. Het is natuurlijk niet zo dat als de Naam van God in de Grondwet staat, dat die Grondwet dan automatisch 'goed' en wenselijk is.
Trouwens, er is al lang geen sprake meer van een 'Grondwet' als zodanig. Het gaat nu om een 'wijzigingsverdrag' (dat hebben de organisatoren van die petitieook nog niet door): een andere naam maar dezelfde inhoud. Door de Naam van God in dat 'wijzigingsverdrag' op te nemen krijgt dat wijzigingsverdrag toch weereen grondwettelijk karakter en dat willen we juist niet!
Als Europa God de rug toegekeert heeft, dan is het natuurlijk onvoldoende om de Naam van God op te nemen in die Grondwet. De organisatoren kunnen zich beterbezighouden met een Europese evangelisatiecampagne dan met zo'n waardeloze petitie die de plank volledig mis slaat.
Dennis P. Petri
The following two tabs change content below.
Dennis P. Petri is Director of Plataforma C, Platform for Christian Politics. A political scientist by training, he specializes in comparative politics with a specific interest in Latin America. He is currently working on a dissertation about religious freedom at VU University Amsterdam.
Latest posts by Dennis P. Petri (see all)